Arguably, Ghanaian celebrities are more beautiful/handsome than most celebrities in other countries in Africa. It is a natural beauty which was given them by their parent and they have subsequently handed it over to their kids.
We know our celebrities and we equally know those who have kids and those who don't. But most people have not had the opportunity to know these children and potential celebs in the future.
We compiled photos of the most handsome and pretty kids of Ghanaian celebrities. They are very cute. Check them out below.
Kafui Danku and daughter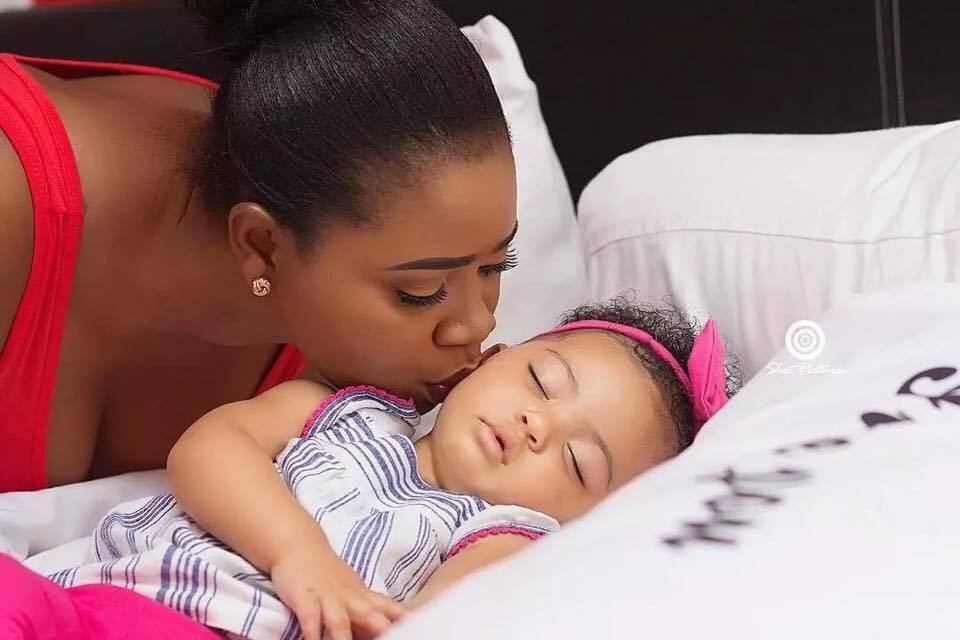 Ghanaian actress Kafui Danku has a super cute baby girl she named baby Lorde.